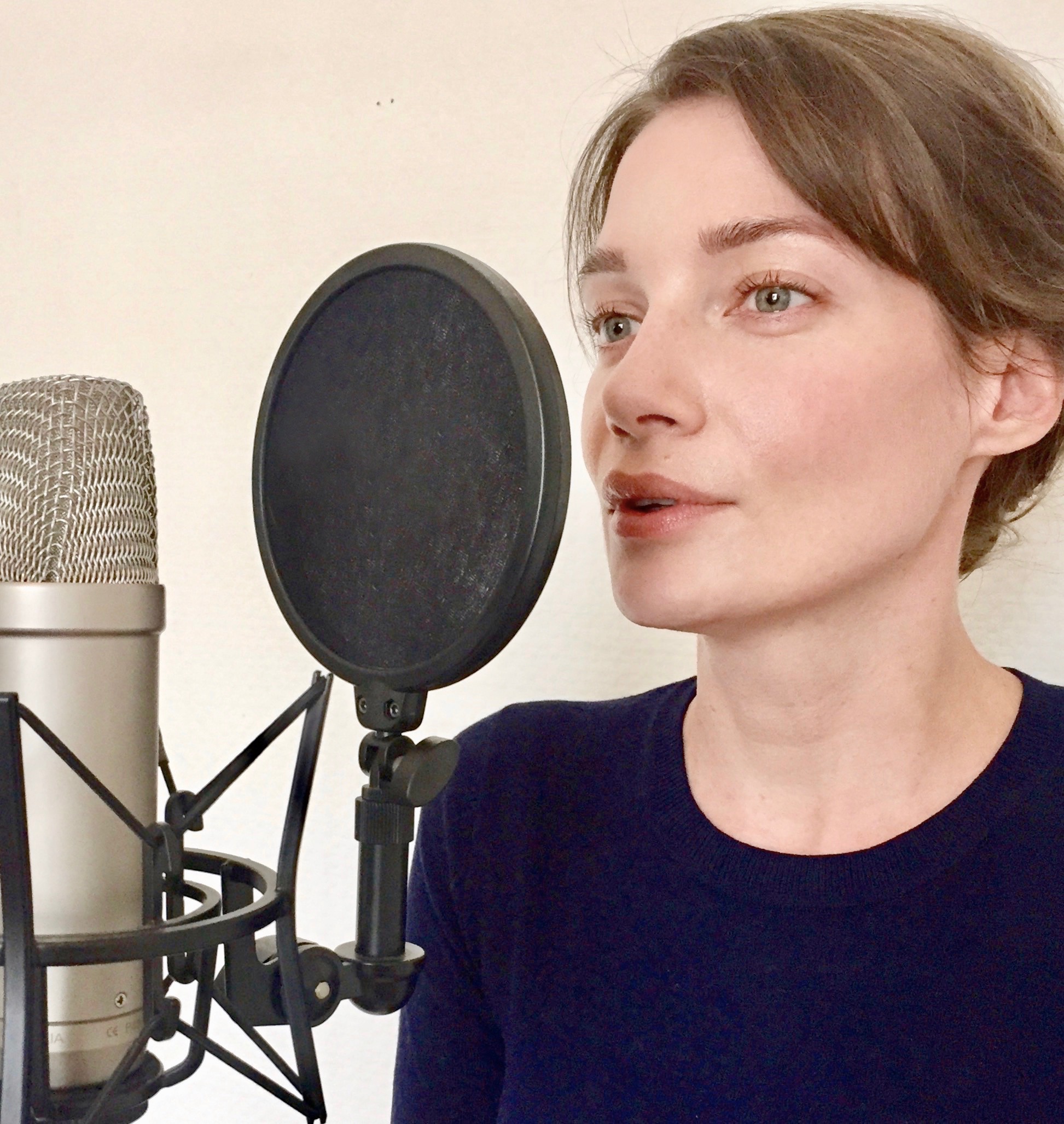 Velvety, sensual, sophisticated, intriguing
in a natural RP.
Professional actress and voiceover artist.
Experience
app | answer phone | video games
radio commercial | tv commercial
e-learning | trailer | documentary
corporate | infomercial | radio drama
I offer proof reading and translation services for German-English and English-German.
Stella Stocker
Stella Stocker is a professional actress and voiceover artist living in London. She is bilingual (English, German) and grew up in Germany, France and the Congo. Having trained in the UK and the US she is acting in film, TV, short films and on stage and has a passion for period drama. Stella loves to be challenged and has an inquisitive nature. She has been working in the voiceover industry for ten years and has voiced commercials, corporate films, short films, documentaries and characters in video games. Her voice is versatile with a broad age range from late teens to mid forties. Her natural accent is RP (Received Pronunciation).
Testimonials
Stella is the collaborator you'd like to have! Not only does she understand very accurately the needs of the client, but she has real acting talent and a variety of different shades she can give to the voices of her characters. She's always willing to go the extra mile if needed. Hoping for more successful collaborations in the future!
Massimo Mucchiut (lyno-leum.com)
Stella Stocker is the consummate professional; a blend of talent, organization and conscientiousness. I highly recommend Stella, she will get the job done for you.
VERY SMART PRODUCTIONS | VOICES.COM
Stella is always beyond a pleasure to work with. Extremely professional and always delivers great work!
DALE DUPUIS | VOICES.COM
Amazing!!! Superb quality, spot on, very supportive! Would definitely use Stella for ALL our recording. She not only understood the brief immediately, but delivered the voice spot on and 100% accurate.
ALI ASGAR | STRATIFY DIGITAL
Stella is fantastic. Very thorough and professional and accommodating. She also is very fast with her turnaround, which was important to us. Would love to work with her again.
ERIC HU | EVENT VIDEO
Fantastic person to work with, and super talented! I would definitely recommend working with her! Thanks so much!
WENDY GREGORY | SNUGZ USA
Stella was fantastic to work with! Very professional, very quick turnaround on the files and great audio quality!
REWIND FX | VOICES.COM
Contact
Unavailable for recording: 23.9. - 13.10.2019
Phone: +44 (0)7564 100633
Contact form: